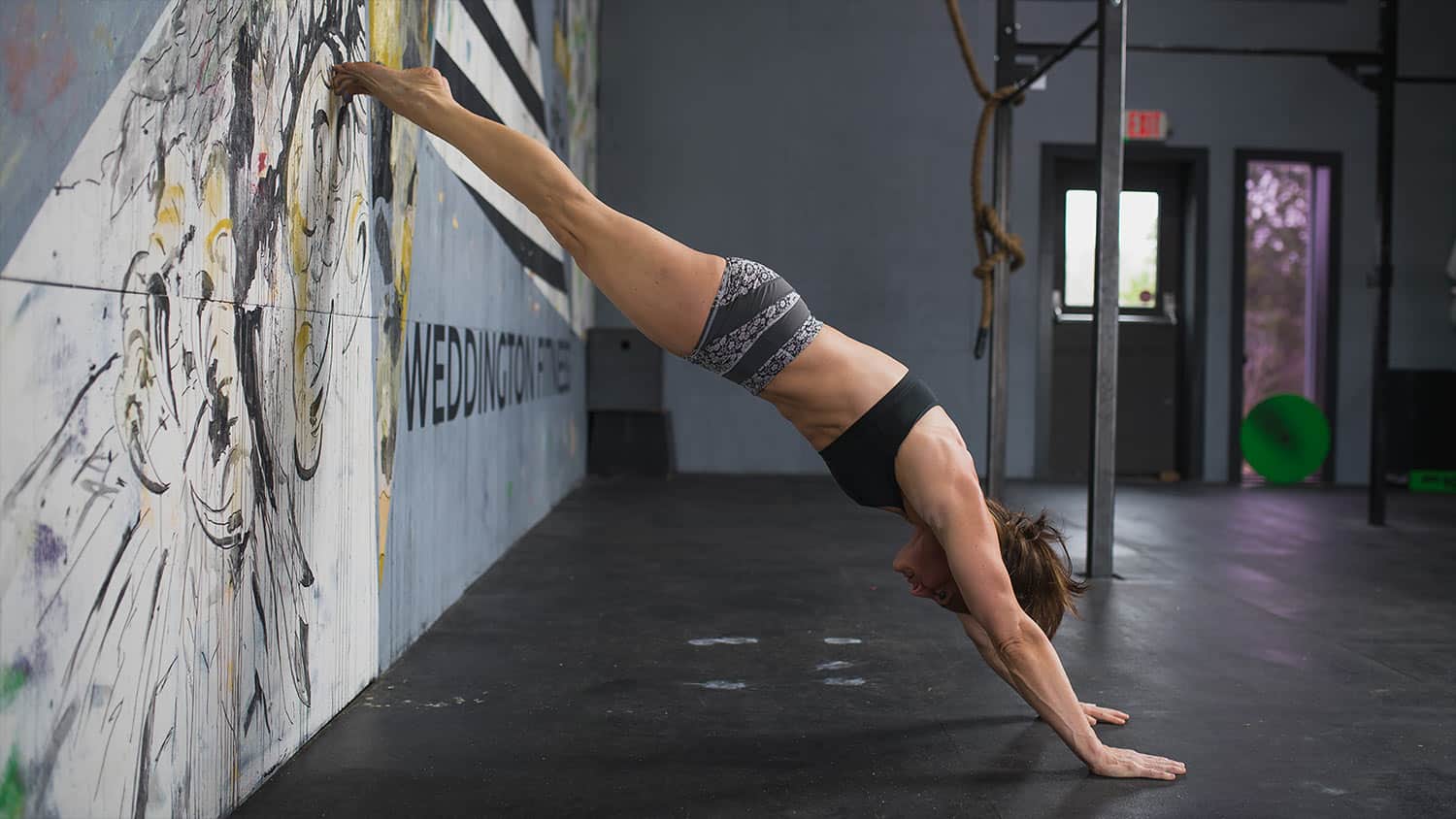 Programs are listed in order to help you achieve your goals.
Click each program to read more.
You can purchase each separately or gain full access as a member.
Overhead Mobility – Having full shoulder mobility will optimize your positioning for handstand progress. For those with shoulder stiffness, your progress will be greatly slowed until this deficit is addressed.
Pressing Mechanics Gymnastics Based – A gymnastics movement-based program to develop a base level strength for pressing-based movements.
Handstand Strength & Stability – Build confidence in being inverted while developing balance, stability, and strength.
Strict HSPU – A skill that requires a tremendous amount of strength in the shoulders and triceps, our program will run you through scaled drills, handstand holds, and tricep strength work.
Handstand Balance Breakthrough – Increase your strength & stability holding a freestanding handstand for progress to high-level gymnastics skills.
HSPU Endurance – Build your handstand pushup volume if you find yourself fatiguing quickly in workouts.
Handstand Walking – For athletes who can already hold free-standing handstands that want to improve proficiency in handstand walking.