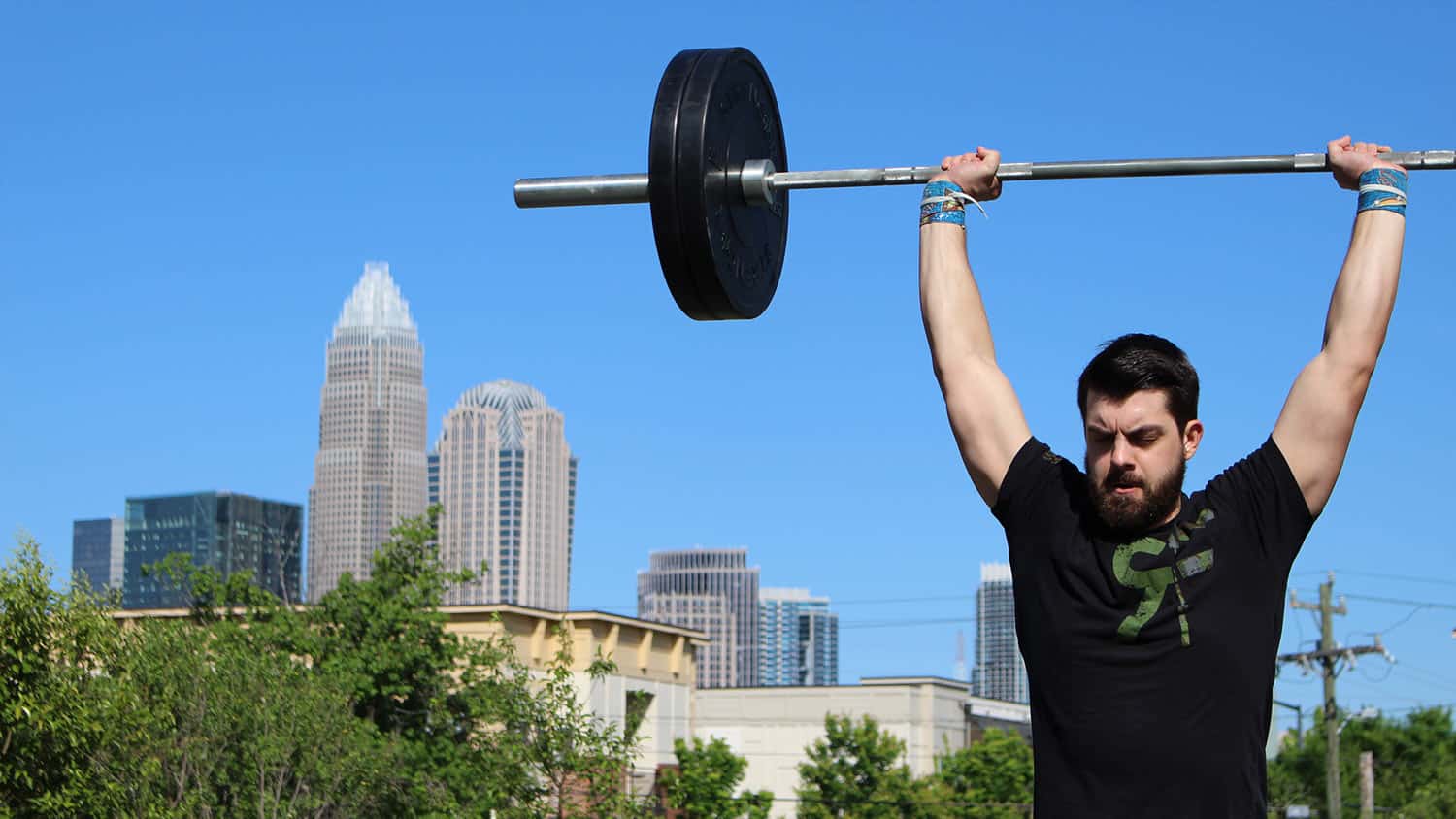 E5 – Gymnastic Standards to make the CrossFit Games with Pamela Gagnon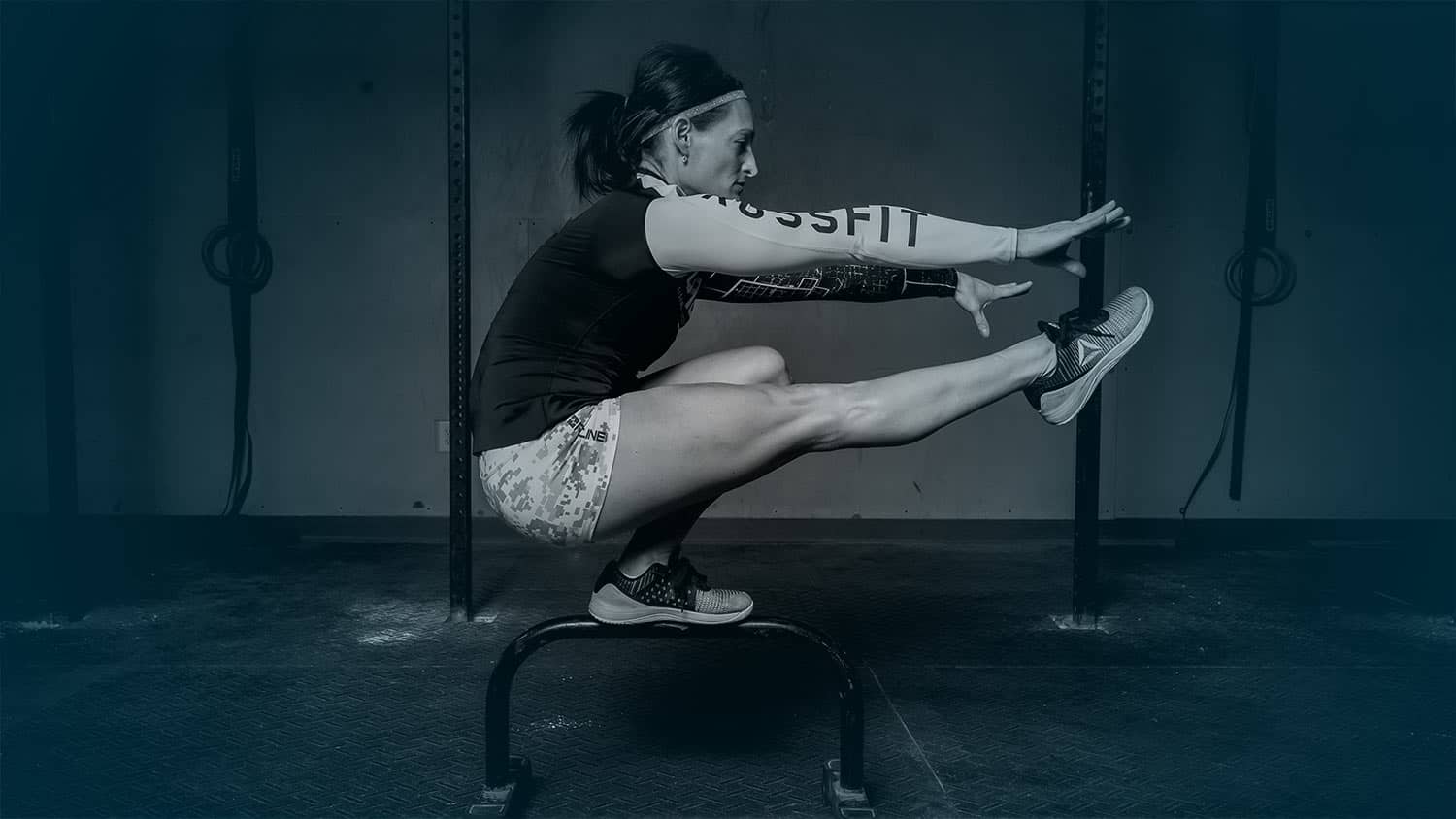 Want to be in the CrossFit Games as an Open or Masters Athlete? Ever wonder what sort of gymnastics skills you need to possess to compete at that level? Tune into Episode 5 of the Performance Plus Programming Podcast Pamela Gagnon to learn what a former 3x Games athlete and Mayhem Gymnastics head coach says are the standards for anyone that wants to compete.
Topics Covered On This Episode
-Volume of gymnastics required to make the games
-What movements do you need to be able to do in order to make the games
-How to train gymnastics for the games
The Performance Plus Podcast is a short, actionable podcast that answers common questions from CrossFitters and other athletes. Featuring Dr. Zach Log (The Barbell Physio), Pamela Gagnon, and hosted by Coach Johnny Bouchard each short podcast episode will help you achieve your goals. Whether you are training for a competition or want to get stronger, our step-by-step guide is all you need to take care of your body.
Follow Pamela Gagnon @pamelagnon
Follow Zach @thebarbellphysio and his website 
Follow Johnny @coach_johnnyb
Tune in each Friday for a new episode!
Gymnastics Standards to Make the CrossFit Games
Coach Johnny B: [00:00:00] Hey, what's going on. It's coach Johnny pack, but then another episode of the performance plus podcast today, I am joined by coach Pamela Gagna. Is that you like to be coached? How do you like people to address you? Pamela is good. Okay. I'm joined by Pamela. Today, we are going to talk about, uh, the CrossFit games and some standards that you need to be able to achieve, um, in gymnastics or in CrossFit, gymnastics, if you want to get to the games.
Um, because they don't know, Pamela is a former games athlete. You went two times, three times, three
Pamela: times, what year? 20 14, 15 and 17.
Wow. Are you going to do it? I'll never say never, but right now I'm really enjoying my training for fun.
Coach Johnny B: Okay. Um, very cool. Uh, so what [00:01:00] first, what is it like being there and what is that volume like?
Um, it's specifically on your hands and your soft tissue and muscle tissue. Um, like during the competition, how brutal was that?
Pamela: Well, I think I was extremely prepared, um, because our sessions were usually two and a half hours and some days I would go back and do another 30, 40 minutes session also being extremely flexible and mobile helps with recovery a ton.
So I would say I wasn't really overly beat up from the games. I probably live more beat up from regionals as a younger athlete because I wasn't prepared for that volume back in
Pamela: Yeah. Yeah. Like 20 11, 13, like, yeah. Yeah. 20 11, 13, 14. When I did
Coach Johnny B: regional, the 11 regionals. So [00:02:00] did you do CrossFit like 2009?
Pamela: Halfway through 2010. So six months into my knee starting CrossFit was the first.
Coach Johnny B: Okay. So I remember I started the year before when there were sectionals and that was like, it just kind of show up and then you were in sectionals pretty much.
Uh, and they were like, there's gonna be 155 pound clean and jerks, which I couldn't do in time. So I was like, I'm out. I can't do sexuals, but the next year. I went, I remember going to regionals and the programming was insane. Like, uh, it was like, I don't know who did it. I don't think there was like a centralized version of it at that time.
Like I think every region kind of had their own person and there, uh, there would be workouts that were, you know, Uh, do like a crazy long sled push, do a bunch of lunges and then do a bunch of wall balls back to back. And then the next workout would be like max out on an overhead squat or something. It was, it, it was insane.
Uh, I miss those days, it
Pamela: was so fun. I'm so grateful. I was a [00:03:00] part of cross it back to you.
Coach Johnny B: Weren't beat up. The recovery was fine. If people are training, you know, at this point it's gotta be four or five hours a day, but you feel like the recovery is fine. Like you didn't feel beat up.
Pamela: Really every day. Um, you know, and then I think that you want to make the games, you have to choose a very wise program that is good for your, um, ability and age group being a masters athlete.
You know, the volume definitely does. As you age,
Coach Johnny B: as far as mastics go, like what kind of volume do you think somebody needs to be able to do? Uh, from, let's say a pull up standpoint, like how many regular, pull-ups just a bar and bar muscle ups. Does somebody need moved? It rep out, um, in big sets in order to get to that level.
Pamela: Like masters games, athletes, or regular
Coach Johnny B: things. Let's do both. If you think you can talk about both, but definitely masters, right? Let's start [00:04:00] there. Cause that's where you are and where you're, um, you know, a lot about at this point.
Pamela: Yeah. So, um, I don't really necessarily think that there's a golden number that is like, if you have 20 strict pull-ups, you're going to be a games athlete because the games to get to the games, it tests everything.
You have to be able to. That's what heavy and you have to be able to do 10 bar muscle ups, you know, in a row. So, um, I would say you have to have a good amount, but that varies for everybody. So I might be able to do 25 strict in a row and have made the games next to somebody that can only do 15 strict in a row, but they SWAT 50 pounds more than me.
It's just that. I may do better at one workout versus them.
Coach Johnny B: Is there a standards that you kind of have for yourself in a workout? [00:05:00]Let's say the workout has 50 Chester bars programmed into the top of the chipper. Um, how are you approaching that for you and in how many sets do you think somebody would need to vote?
Pamela: So I think that what makes a really good games athlete is understanding what they expect. And what they can catch up at where they can catch up. So for me, I would Excel in the body weight stuff. So for me to get ahead, if it goes right into front squats, I know that's going to slow me down.
So I'm going to knock out enough, large, super large sets where I can still get to the front screen. And breathe and be able to pick up the barbell right away. That's the key people think like larger sets are necessarily amazingly better, but if you get off and you're smoked, then you're no good for the next, you know, uh, [00:06:00] next piece of, uh, equipment you're supposed to pick up.
So, um, I think I'm good at knowing my body and what it does. And where I can breathe and where I need rest. Um, so like, I know handstand pushups for me are going to be an active breaths. I can breathe through them. So I'm going to knock out a whole lot. You know, I'm going to come off. If it's not wobbles right after then I won't need my arms.
They don't have to be as fresh. So it's very personal. There's no right answers. Dammit.
Coach Johnny B: I keep looking somebody to give me the magic number and it's not there. All right. Uh, I think this is a interesting recurring thing because it actually is one thing that I think all good coaches, doctors, practitioners, whoever it is says, like there's not really a right answer.
Right. It depends. Uh, and so what do you think if somebody is at that level where they're they are getting. From a capacity standpoint and a [00:07:00] drive standpoint, they want to push for the games or sanctions or whatever. Like what are some things, characteristics that they need to have in order to make that?
Pamela: one find a really good training partner group. I think that people can push you pace. You teach you a lot about your strategy. Um, so hopefully you can find somebody to train with that is a little better than you or a better at different things. Um, so that will be the first. Um, also just mindset is huge too, especially for our masters athletes.
What is the real reason you're doing this? You know, we're not making money off the games. We're not getting big endorsements, like the regular games athletes. So they should, while it's hard work, it should bring joy into your life. And I retired because I started dreading. And I didn't want to feel that
They're very rarely, very rarely. Like there are days that I may be like, eh, by the 95 and I'm okay with that. That's why I love not competing. I don't beat myself up over it. I'm like, I'm tired. I'm just going to keep moving. But once I'm there, I usually love it. My friends joke with me. They say like, when 3, 2, 1 go hits, they're like, you get this really intense look in your eyes and they're like, don't mess with you while you're working out.
You know? But I think that also is my training just as a athlete my whole life too.
Coach Johnny B: Do you have any, any ways that you kind of kept yourself driven when you didn't want to train when you were serious about competing?
Pamela: Yes, it was definitely. The people around him. Um, the encouragement from my kids, seeing how proud they were of me was super [00:09:00] important.
Um, I always tell them how sweet their little notes were. Um, I remember I have it still, like on my bulletin board, my son wrote a happy mother's day card and, you know, did an acronym of like strong and just like how much they notice. How much my dedication paid off and how it did make me happy. Um, so that, and also, um, my friends who I trained with, that's the
Coach Johnny B: thing you hear a lot, right?
And it's like, it's really easy to quit when it's you by yourself or to not push yourself that hard. But when you got good people around you, like it's, it makes everything easier on those hard days. So
Pamela: these good people turned into a family and I'm so grateful for
Pamela: Um, a few of the same people, but the gym I trained at that I went to the games for three years moved.
So I joined a different gym, but I still talk to them all the time. And every once in a [00:10:00] while, we'll meet out for, you know, catching up or I'll travel down to their, their area and throw down a watt every once. So.
Coach Johnny B: So do you, uh, at a gym setting you're in now, do you ever really open it up fully? Do you ever feel like you send it full, full on ever or that find that desire to compete to compete?
Pamela: No, I'm pretty competitive. I try not to be, I don't like when the clock runs out and I'm like, oh, I kind of have asked that. So when that clock starts running, I really did send it almost. There are definitely days that I'm like,
Coach Johnny B: do you have to, uh, do you kind of have to tamper that, like, do you have to change how you like maybe work out or train as a masters athlete?
So you don't want to send it every day? Like, so how do you kind of buffer that away?
Pamela: That's a great question. So, um, All is may and so on. Thursdays [00:11:00] is like a pump session day that we do. So I'll take that day off and on Sundays I'll just bench. So if you follow programming that allows you to relax on a few more on a few days and send it on a few days, is that, you know, that's good programming.
Coach Johnny B: Okay, cool. I find that the it's not necessarily my body yet. Like as amount of almost 40 year old masters athlete. Uh, it's not my body that's giving up on me yet, but it's the will like what, even five years ago, like I just had that, like every day I wanted to go in gym and like hit it as hard as I possibly could now.
It's like, I don't really want to do thrusters like that today. Like, and does that happen to you or like, is it if you're in the gym?
Pamela: No, I'm normal. I promise that happens to me. You're like, are you human at all?
Yes. I also took a day [00:12:00] off and swam like once a week. So I did have to get out of the gym in the summer a little bit.
Coach Johnny B: Good. All right. Well then the rest of us feel better now, the rest of us, non games, athletes for that. Uh, any other things that you would tell a person that's like trying to get to that level, like trying to push to make a CrossFit games and I'm sure it transfers to other sports as
Yeah. I mean, I wouldn't obsess over the final product. I would spend a lot of time of what's the space between. The a and D of where you're going. So the A's the start, the B's the games. So just each day, get in your car and say, okay, I did that really well today. I got better at this tomorrow. I'm going to work on this.
So always give yourself something you did well, they positive. You're constantly beating yourself up. It's just going to turn into one big negative. [00:13:00] Horrible experience, and then it's not really worth it.
Coach Johnny B: I like that. That feels positive. I, uh, as you know, I've been training for an Ironman and I feel like that is like something that's kind of hard to do when you're only working on.
Three skills, right. Especially if you all be one of those skills that a day, uh, it's really not fun. Like, cause you just end the session and you're like, yeah, I just sucked it. I today, like, and you just walk away and feeling sucky.
Pamela: So if there's something you did good in that training session, I know it probably
Coach Johnny B: was, but I needed to have a better attitude about it and look at it differently.
So that's uh, uh, that's great. Um, all right. So you said. You're not out forever. You may go back and compete again. Uh, you're looking super fit. I feel like the opens around the corner could have
Pamela: happened. I have never felt better to be honest. Um, my body's feeling amazing. I don't lift super heavy though now.
So I'm probably about my 80% when [00:14:00] I was in the game, you know, it training for the games. So my max lift is probably around that 80, 85%, but I'm okay with that. You know, if I don't make the game, if I go for the. One year and then I'll make it.
Coach Johnny B: I know so many kids here in Atlanta that, that are pushing their, like, trying really hard.
And I can't wait for them to hear that. Cause I did. That's the one thing I feel like they, miss is like, it's not, it's it crushes their personality and soul so much to like miss those things where you're like, you don't have to be like, it's not you making the crossroads. Is that who you are? It doesn't define.
Pamela: Yes. I was just going to say that, like, there was so much more, you get out of that training then making the games like sports taught me so much about life. Like how to work hard in business has translated from my gymnastics, stays how to, um, you know, [00:15:00] find self-confidence, um, how to perform in front of people.
You're getting a lot more out of it. Oh, building a community. I mean, that's like, he would just part like being a part of something greater than you. And so yes, it's not. Yeah. It sucks. You put all in all that hard work and you didn't make the games, but what else did you gain from it? Sit down and write out.
You'll come up with probably way more than you.
Coach Johnny B: Wise words wise, wise words, Pamela. That's awesome.
Pamela: I've lived many years. I have lots of experience of what could work a little bit.
Coach Johnny B: Along those lines. Here's some wisdom. What is, uh, what is maybe a failure or something that you look back on when you were training at that level of where you're like, God, that was so stupid. Why did I worry about that? Why did I care about that? At
Pamela: the CrossFit games, there was [00:16:00] a workout with a hundred wall balls.
Think it was 2014 and. I shit, the bed on it, the sun was in my eyes. I came up with every excuse of why I did not want to finish the a hundred wall balls. And I've never really in my adult life cried over like a competition. And I got back into the tent after I finished that workout. And I literally just sobbed because I was so mad at myself.
And now I look back and I'm like, Why, why did that make me cry? You know, and I realized it was my attitude that I hated, you know, so I was crying about, I thought I was crying because I stopped at the workout. But when I reflected back, I was crying because my attitudes, not my output of what I did in the workout.
So if I came out. But I had a better attitude. I would've walked away with my head held high. So that's a huge lesson I take [00:17:00] with me. Is
Coach Johnny B: it, how long did it take you to realize that was your attitude post the workout? Like how many years?
Pamela: It was a while. It was me really being able to reflect back on what the games was for me all those years, because I did get up.
You do get wrapped up into like that being what your goal is. But ultimately it's just the end result of everything I put into it, you know? So I, it was probably a good year after that. I really, really don't understand where, why I was so annoyed and.
Coach Johnny B: Uh, I can't, I just can't imagine you crying like that. I mean, I, I can, but like, I can't imagine you crying over a workout cause I just feel
Pamela: like you going to bring back. I am actually a very emotional person. I always like. Maybe like once a day then
Coach Johnny B: maybe that take away from this all have a good guy, wants a day.
And that will, [00:18:00] uh, that helps us get better. Um, as far as performance bus goes, are there any programs that we have that you would kind of recommend that somebody who's, uh, pushing for the games are on that level? Um, it looks at, or to.
Pamela: Yeah. I love our gymnastic weekly programming at 60 minutes twice a week.
And we do have some higher level skills in there that are super fun that you might not see, like, um, Ice cream makers and chin up pullovers, um, stuff. That's, you know, sometimes a little bit more out of the realm. Um, also we have scaling options for those. Um, and I think our endurance programs are really good as well, too.
So handstand, pushup, endurance, ring endurance, we are working on bar muscle. Getting there eventually. Um, so that will be on the list. Um, and then even like our Murph training program will build strength because it's a lot of weighted body, weight work, too good for the games. There's lots of running in the games.
Coach Johnny B: all running in the games, lots of running in the games. [00:19:00] Uh, it's actually the. I think the thing that I like observed the most now is the people that spend time on it, that work with Christian jaw. And they always the same way that you mentioned the last episode, gymnastics skills transfer, uh, over to the barbell, the running kind of engine development skills transfer over to many of the other.
Domains fitness domains and CrossFit, and the people that have them that can understand what is zone three heart rate patients, and how to hold themselves there and understand how that correlates to doing burpees over a hay bale, do a lot better than people that don't have that capacity and knowledge set.
So, um, check our endurance stuff out too. It's all good for you. Um, well, anything else you want to add to this episode?
Pamela: Just so people understand, like it's really the journey. Um, That you should take the most out of it then getting to that final destination.
Coach Johnny B: It's the, it's never, it's never the top of the mountain.
That's great. Right? It's all the hardships that you endured to get to the top that [00:20:00] make it feel. Well, cool. Well, thank you so much for joining me again. Um, thank you guys for listening and we will be back next time, uh, to talk about, uh, Zach and I are talking about mobility and why you should prioritize mobility and how to do it.